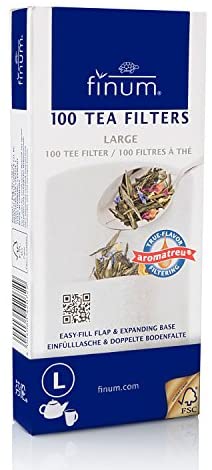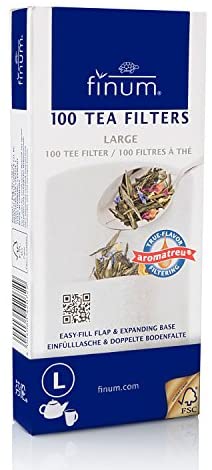 Finum Tea Filters unbleached gusseted bottom - 100 count, size L
"aromatreu® brown paper tea filters
ideal for use in tea pots
with easy-fill flap
with expanding base
filter paper available in unbleached true-flavor (brown)"
--
Made from abaca pulp, cellulose and sealing fibers, guaranteeing true-flavor filtering. They are chlorine-free bleached and biodegradable. Without glue or any other type of binding agent. The expanding base of the filter provides the tea leaves enough room for their flavor to fully unfold.
Why Choose Us ?
Our offering includes over 300 natural teas and spices available to our customers. Ranging from single leaf/spice to blends and flavors. We also specialize in custom blends.
Shipping
Shipping across Canada is free for orders worth $60 or above. Flat rate $9 for orders specific to Canada. Flat rate $19 for orders in U.S. and Canadian Territories. For orders outside Canada and U.S. write to us at sales@cjaytea.com or give us a call on (905) 889-3755.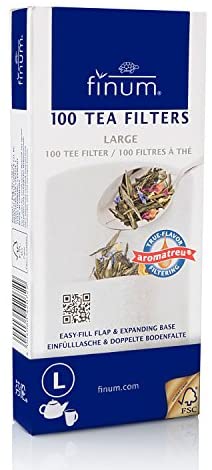 Finum Tea Filters unbleached gusseted bottom - 100 count, size L