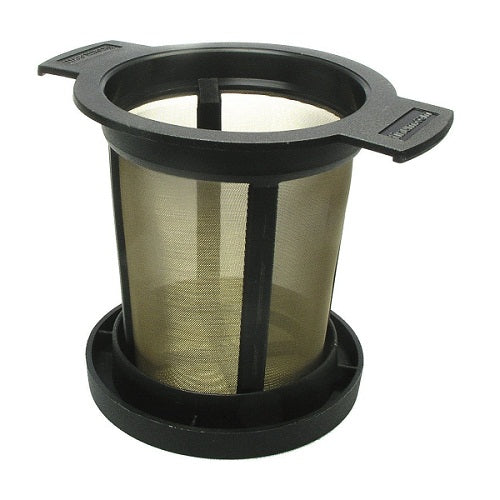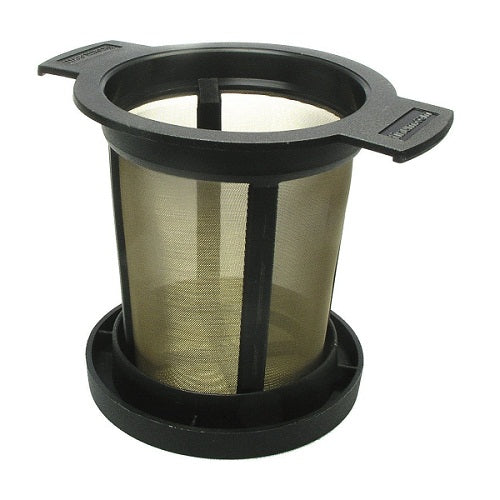 Finum Best L, Black permanent tea filter Size L
"BPA free
heat resistant plastic frame with stainless-steel mesh
dishwasher safe
This large size filter fits well in most tea pots.
lid doubles as a drip-off tray"
--
The delicate material of this filter allows the product to be used for fine teas and coffee as well. The combination of high quality plastic and stainless steel allow the user to have an aromatic enjoyable experience while the tea lid maintains the tea warmer for longer. Once the brew is complete, the lid can simply be flipped over and used as a drip-off tray for the tea filter.
Why Choose Us ?
Our offering includes over 300 natural teas and spices available to our customers. Ranging from single leaf/spice to blends and flavors. We also specialize in custom blends.
Shipping
Shipping across Canada is free for orders worth $60 or above. Flat rate $9 for orders specific to Canada. Flat rate $19 for orders in U.S. and Canadian Territories. For orders outside Canada and U.S. write to us at sales@cjaytea.com or give us a call on (905) 889-3755.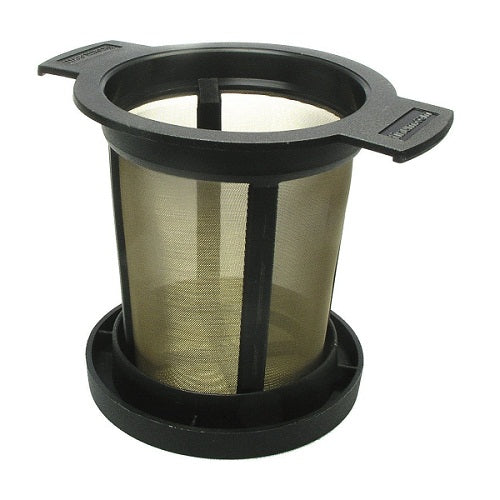 Finum Best L, Black permanent tea filter Size L